About
Jesteśmy stronką, na której dowiesz się czegoś ciekawego na temat retroklimatu! Kręcą Cię samochody? A może stare komiksy lub muzyka sprzed lat? Nas też! Odwiedź nas na
RetroKultura
 oraz na
FB
!
PS. Jeżeli prowadzisz jakąś niekomercyjną stronkę czy bloga o retroklimacie, muzyce, filmie, komiksie czy czymkolwiek, co mogłoby nas zainteresować pisz do nas!
Jeżeli twoje hobby to fotografia albo własnoręcznie tworzysz coś w klimacie oldschool to też chętnie o tym napiszemy, albo sam/sama o tym napiszesz!
Nie bójcie się pisać na adres
kontakt@retrokultura.pl
!!! Dopiero się rozwijamy, ale możemy sobie pomóc;)
PPS. Większość z tych dzieł niestety nie należy do nas, ale spodobały się nam, więc powinny i Wam. Pamiętajcie: sharing is caring!!
DW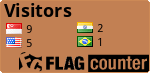 This user hasn't posted anything yet.